At Elica Health Centers, "Healing with Heart" is more than just a slogan – it is the guiding principle behind everything we do.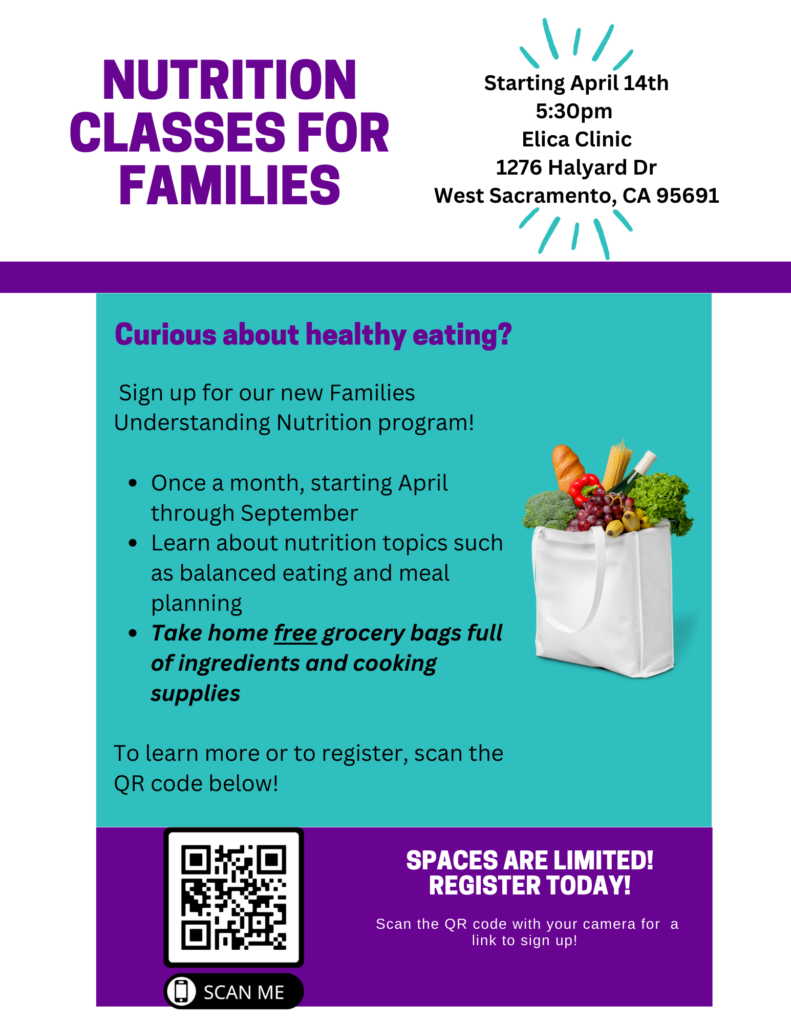 Nutrition classes about healthy eating are now available for families in Yolo County. Classes will be held once a month, starting April 14, 2023, through September 2023. Learn about nutrition topics such as balanced eating ...
We strive to provide high quality, affordable health care for underserved populations, who are confronted with barriers to accessing care.